Shopping Cart
Your Cart is Empty
There was an error with PayPal
Click here to try again
Thank you for your business!
You should be receiving an order confirmation from Paypal shortly.
Exit Shopping Cart
Herbal Gathering Thyme**Blog
Herbal Gathering Thyme**Blog
Our little cria has done very well over the past several months she is now very strong and running around with the others.  She does like to stay close to her mom, especially at night.  We named her Queen Esther Arabella Majestic Blessing.  She is named after my two grandmothers.  She attended her first Lavender Festival in Michigan in July and was a big attraction at our stand.  It was necessary to take her not to show her off, but because Brad was still feeding her about every hour.  We were surprised that when we came back her mom knew her right away and started nursing her.  After two weeks we thought she would have dried up no more than Esther was able to nurse and being bottle fed but still today she is nursing.  She had a little white crown on her head so this is why we thought she was a Queen.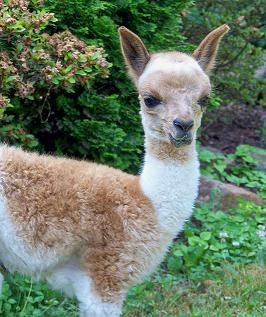 One day old and still struggling!  Each day a new milestone!!
This is a constant reminder of how limited we are and that we need to be patient and let God handle things. We can only do so much, and let God show his will. Put our trust in Him alone and know that he is in control.
Be still, and know that I am God: I will be exalted among the heathen, I will be exalted in the earth.
Psalm 46:10
Strengthened with all might, according to his glorious power, unto all patience and longsuffering with joyfulness;   Collossians 1:11
Since we are feeding her every hour and trying to keep her warmer we decided to bring her inside and let her sleep in the laundry basket in a small heated room inside to help maintain her body heat.  Such a tiny little one
The Lord is gracious, and full of compassion; slow to anger and of great mercy.  The Lord is good to all: and his tender mercies are over all his works.    Psalm 145: 8-9
A new birth is always exciting, but an unexpected birth brings about more excitment than the much awaited and anticipated birth.  Yesterday afternoon we were greeted with such a blessing.  Chynna's Blessing a Girl Cria  at last a girl comes to Castle Creek Farm, and I thought we were a boy's farm, but Chynna gave birth to a girl.  Reese is the daddi.   Chynna's Blessing (that's not her name since it is still too soon to name her, but a nickname that I have given her) arrived yesterday about 12:30 in the afternoon and is having a little struggle.  A couple of hours later and still she is not standing up, we call the vet to come and give her a check up.  The Vet confirmed that the cria is premature about 3 weeks early.  Her lungs sound good but she is very week and can't stand up or nurse. So now it's bottle feeding.  Yesterday she was nursing well and showing signs of getting stronger but then last night she started to go down and stopped sucking.  Now it's dropper time one drop at a time to help her get her strength back and now every hour feedings.  
Cria only a few minutes old!!  
/